Order online or call us at (415) 621-9757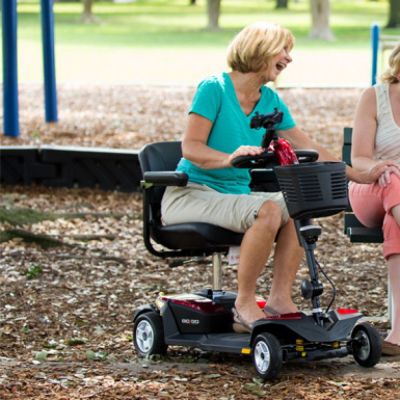 Lightweight Mobility Scooter
See price in checkout /day
Lightweight, easy-to-disassemble powered scooter provides stability on outdoor terrain.
Capacity : 200 lbs
Range : 8 miles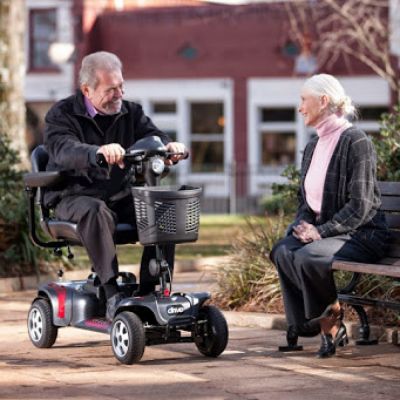 Heavy Duty Mobility Scooter
See price in checkout /day
A comfortable, heavy-duty travel scooter with ultimate portability. For everyday use with the longest range.
Capacity : 350 lbs
Range : 12 miles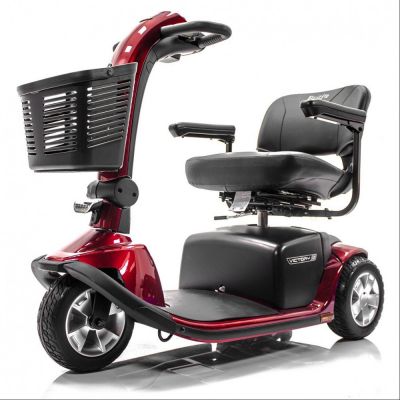 Extra Large Heavy Duty Scooter
See price in checkout /day
High-performance operation with a sleek, sporty design. Comes with a LED battery meter.
Capacity : 400 lbs
Range : 15.5 miles
Enrich your San Francisco Bay Area visit with a Mobility Scooter Rental from Cloud of Goods. Cloud of Goods mobility scooter rentals will help you enjoy your visit to the Pier 39, Fisherman's Wharf, Golden Gate Bridge, Golden Gate Park, Napa Valley/Wine Country, San Jose, and other San Francisco Bay Area attractions and shopping malls such as Westfield San Francisco.

Many cruise goers rent a Cloud of Goods scooter for their cruises departing from the Port of San Francisco, James R. Herman Cruise Terminal (Pier 27). Some of the popular cruises departing from San Francisco that people rent mobility scooters from Cloud of Goods for: Celebrity Cruises, Disney Cruise Line, Cunard Line, Holland America Line, Norwegian Cruise Line, Royal Caribbean Cruise Line.

Renting a mobility scooter in San Francisco, CA with Cloud of Goods is easy. Simply select the kind of mobility scooter that fits your needs, pick your start date, end date, delivery location, and confirm the reservation. We deliver scooter rentals to all the San Francisco Bay Area hotels, resorts, attractions, and even San Francisco International Airport (SFO)
Experience everything San Francisco has to offer
Rent with Cloud of Goods and vacation like a local
Top 3 reasons to rent a mobility scooter at San Francisco from Cloud of Goods
It's not just a rental with Cloud of Goods. It's a great experience that will keep you coming back! We have over 99% Five Star reviews as customers love the service. From the time you make the San Francisco scooter rental reservation to the time of delivery to even after the return, we will make sure you receive the best rental experience!
Cloud of Goods is always open. Yes, we are open 24x7x365. You can order your mobility scooter anytime from anywhere either via our state of the art website CloudofGoods.com or our friendly customer support center at (415) 621-9757.
You can take the mobility scooter everywhere you go. Our mobility scooters usually fit in a trunk of a car. This is why most of the San Francisco visitors and locals prefer renting a scooter from Cloud of Goods, so they can take it wherever they go and enjoy everything San Francisco Bay Area has to offer!
How delivery works
If you are staying at a San Francisco Bay Area hotel or resort
We usually deliver the night before your arrival and leave it at the hotel bell desk (If your hotel allows us to leave the equipment). Once the Cloud of Goods driver delivers your mobility scooter rental, he/she will send you a text message confirming the delivery. When you arrive, just go to the bell desk and ask for it. When you're done with it, leave it at the bell desk and send us a text message, we'll pick it up from there. It's simple!
Note: There is a few hotels/resorts that does not let us leave the mobility scooter rentals at the bell desk. For those hotels, we will call you and make specific arrangements to meet you in person at the time of your arrival and departure.
If you want to meet us at an attraction such as Pier 39
We deliver mobility scooter rentals to all San Francisco attractions pretty much everyday in the morning and pick up the scooter in the evening. If you prefer to get your scooter rental delivered directly to the San Francisco attraction, use the address of the attraction as the delivery address and indicate your arrival time in the order notes/special instructions section. Our driver will meet you at the address/time to deliver your scooter.
Need delivery to SFO airport?
No problem! Simply indicate SFO airport as your delivery address, add your airline details including the arrivals time and we're happy to meet you curbside to deliver your San Francisco scooter rental.