USA
ECV rental in Orlando - How and where to rent an ECV for your trip to Disney World?

If you are dealing with an injury or a disability or you simply want to be comfortable enjoying everything Orlando has to offer without having to worry about mobility, then ECV rental is the way to go! Cloud of Goods Orlando has the largest inventory of local ECV rental shops in Orlando and you can find the best ECV rental Orlando deals & coupons on CloudofGoods.com. Simply make a reservation for the ECV rental that is right for you and we'll have one of our trusted Orlando ECV rental shop partners deliver your ECV rental to Disney World resort including Magic Kingdom park or Disney Springs, Universal Orlando resort including the Universal Studios Florida theme parks.
While there are many ECV rental models to choose from, we recommend Heavy Duty ECV rental for your Orlando vacation as the heavy-duty ECVs give you much better performance and mileage per battery charge compared to the Lightweight ECV rental models. The two most popular ECV rental brands available are Pride Mobility and Drive Medical.
ECV rentals in Orlando are in very high demand on Cloud of Goods throughout the year, so we recommend booking your Orlando ECV rental well ahead of your trip to Orlando!
Alternatively, if you'd rather rent your ECV at the Disney World resort or any of the Disney parks including Magic Kingdom, you can refer to Disney's official ECV rental page here for more information on how ECV rentals work at Walt Disney World theme and water parks as well as Disney Springs. For your convenience, here's a summary of guidelines extracted from Disney's official ECV rental page:
ECVs are available on a first-come, first-served basis
Reservations are not accepted, and quantities are limited. Please plan to arrive early
Guests must be 18 years of age to rent and operate ECVs. A Photo ID is required
The maximum weight is 450 pounds. ECVs are not designed to hold more than one person
You are welcome to bring and use your own ECV throughout Walt Disney World Resort
As a reminder, personal belongings such as luggage, strollers and ECVs may not be stored or left unattended in hotel corridors or hallways.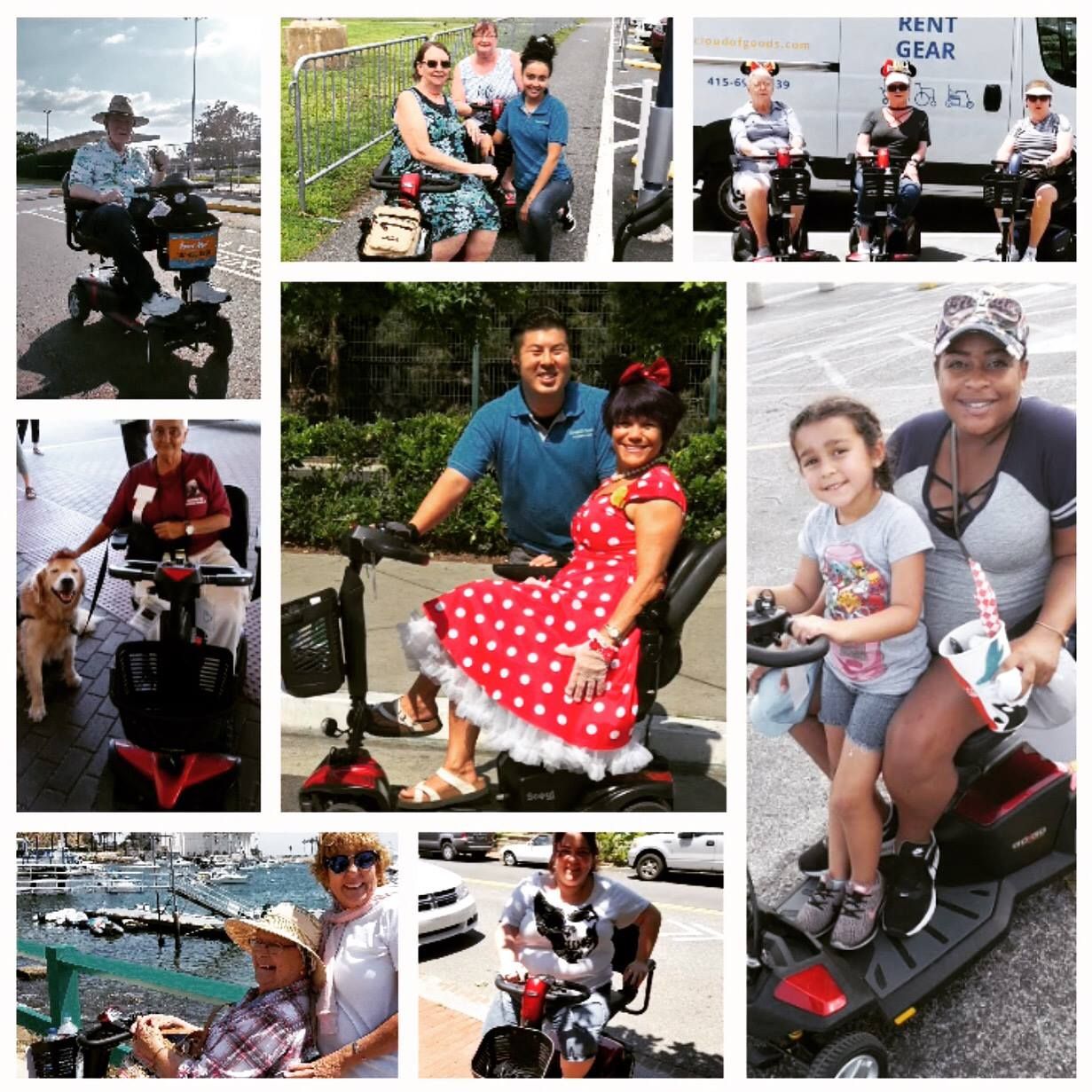 If you have further questions, please feel free to contact our friendly customer support team via the chat window located at the bottom right corner of CloudofGoods.com website or by emailing us at info@cloudofgoods.com.
You can also call us at 407-545-3103.
Note: ECV rentals are also available in other cities across the United States and you can make a booking for ECV rental via Cloud of Goods for most cities now.