USA
7 Wheelchair accessible theme parks in the USA.

If you are handicapped finding a theme park that you can enjoy can be a challenge. There are destinations that have a variety of measures in place to ensure you get the most out of them. They provide wheelchair rentals & ECV rentals to help you explore the park. Use the list below to find the best amusement park for wheelchairs.
7 Wheelchair Accessible Theme Parks In USA
Here are seven wheelchair-accessible theme parks from around the United States:
1. Walt Disney World Resort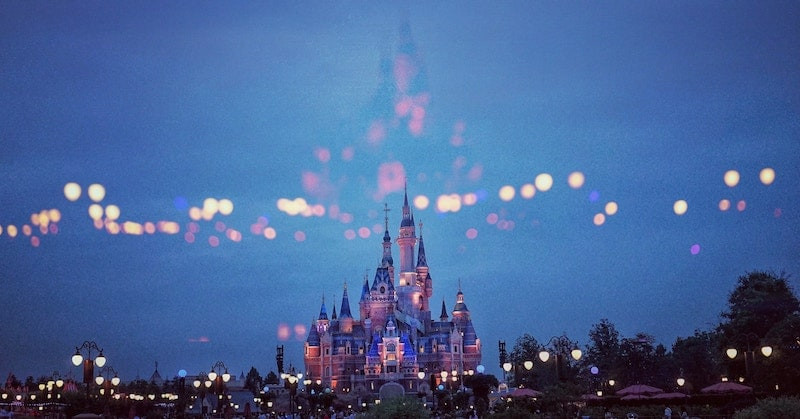 Walt Disney World theme parks provide numerous accommodations for Guests with disabilities, including our Disability Access Service. Read their Disney World Accessibility Guide.
Walt Disney World attractions are categorized into three main areas based on wheelchair accessibility.
Must transfer from wheelchair/ECV to ride vehicle
Must transfer from ECV to a wheelchair
Must transfer from ECV to a wheelchair, and from wheelchair to ride vehicle
Refer to the official website to find which attractions are in each of those categories. There are helpful services and accessibility support available for guests who stay at Disney Resort Hotels, these include wheelchair-accessible rooms.
2. Disneyland Park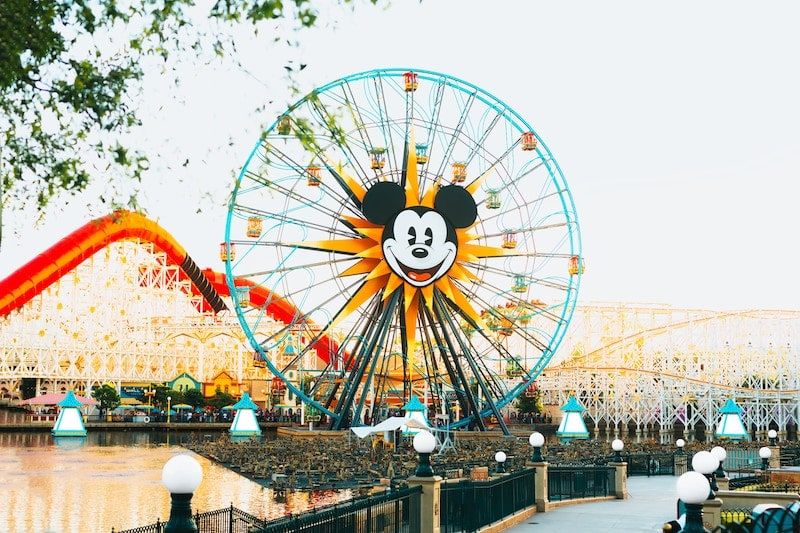 Disneyland provides information for guests with disabilities who plan to visit the Disneyland Resort in California. Services for guests with disabilities. Manual wheelchairs are available for rent at the Disneyland Resort. All Disneyland Resort hotels include an accessible path of travel that you can use to go from arrival to the lobby area. The resort also has wheelchair accessible guest rooms, make sure to select that type of room when making the reservation.
3. Universal Orlando Resort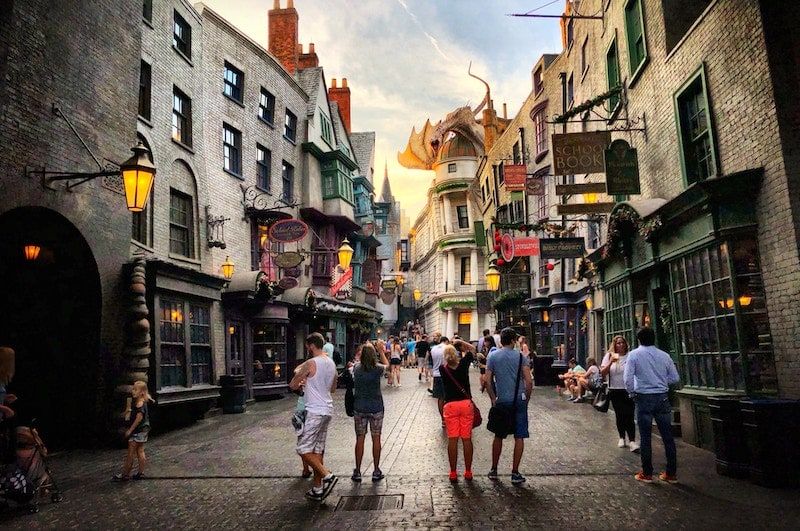 Universal Orlando provides support for guests with hearing and vision impairments, cognitive disabilities, and those using wheelchairs, prosthetics, oxygen tanks, and service animals. Read their accessibility information There are specific boarding requirements and accommodations for those using wheelchairs at each attraction. With the exception of Hogwart Express, none of the ride vehicles or attraction queues at Universal Orlando Resort can accommodate Electric Convenience Vehicles (ECVs) or motorized wheelchairs. At the rides that can accommodate manual wheelchairs, you need to transfer from your ECV or motorized wheelchair into a manual wheelchair provided at each location. The staff at each of those locations will help you with the transfer. And also, all Universal Orlando hotels comply with accessibility requirements to ensure specially equipped guest rooms are available for you to reserve. Restaurants are wheelchair accessible as well.
4. Universal Studios Hollywood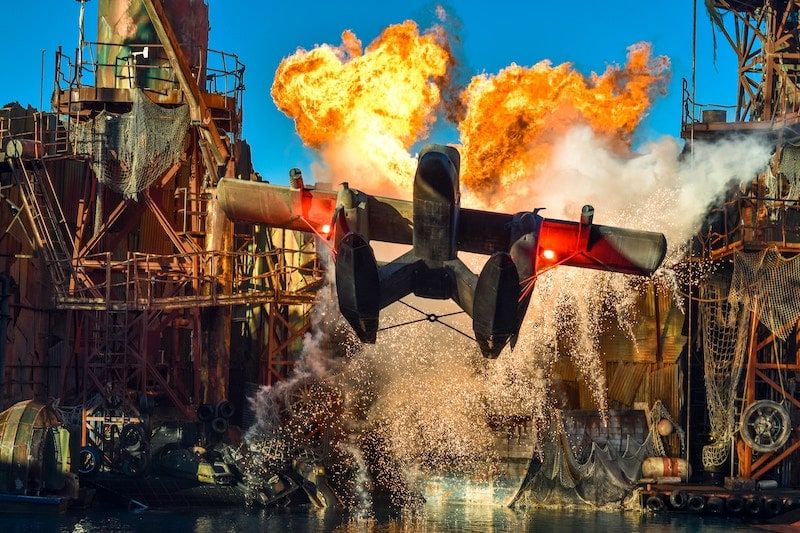 Universal Studios Hollywood provides support for guests with hearing and vision impairments, cognitive disabilities, and those using wheelchairs, prosthetics, oxygen tanks, and service animals. Read their accessibility information. Most rides allow standard wheelchairs. However, none of the ride vehicles at Universal Studios Hollywood can accommodate Electric Convenience Vehicles (ECVs) or electric wheelchairs. At rides that can accommodate standard wheelchairs, guests may transfer from their ECV or electric wheelchair into a standard wheelchair, which can be provided.
5. SeaWorld Orlando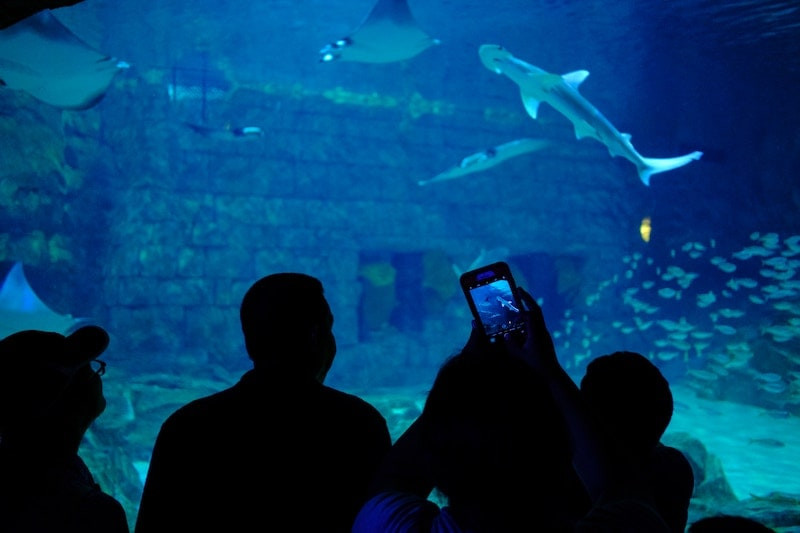 SeaWorld provides equal access to guests with disabilities. They put in a lot of effort to accommodate you and ensure that you enjoy your visit. Read their accessibility guide for Orlando and San Diego. You can reserve one of their manual, lightweight wheelchairs designed for easy maneuverability throughout the park. Or you can rent one of the three-wheel electric scooters and explore the park.
6. Six Flags Great Adventure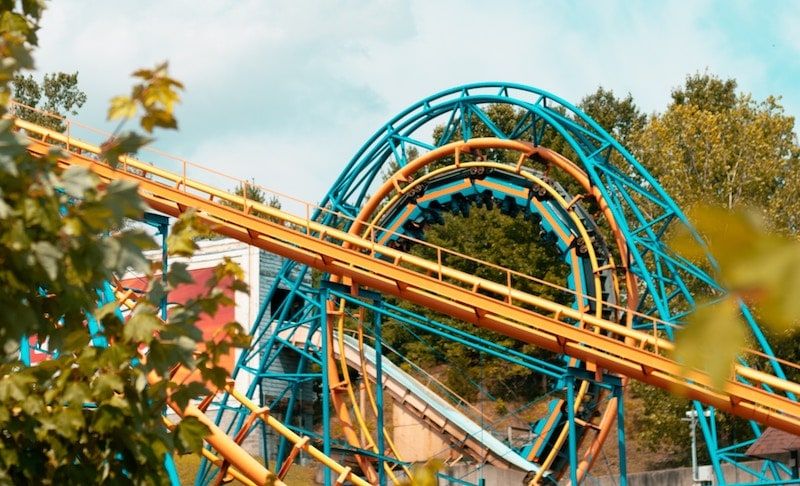 Six Flags has an "Attraction Access Program" that is designed to accommodate guests with disabilities. You can read more about that here.
For your convenience, wheelchair rentals are also available next to the lockers after the Entry Plaza. Because there are a limited number of wheelchairs and ECVs for rent, we suggest you bring your own and/or come early to ensure availability. Rented wheelchairs or ECVs are NOT allowed outside of the park. Battery recharging is also available at the Rental Center. This park is located in New Jersey.
7. Morgan's Wonderland

This is a theme park that is dedicated to accessibility. Read their statement here. Wheelchair users have the opportunity to transfer into waterproof wheelchairs provided by the park, free of charge. They provide three types of waterproof wheelchairs that fit a variety of heights and sizes. Morgan's Wonderland is located here. This is one of the few places with a wheelchair friendly water park.
Bonus Park
There is a special needs playground called Shared Adventures in Santa Cruz. They organize a lot of special needs outdoor play activities. Some of these activities are wheelchair friendly.